There are many ways to make money from home, but you may find it difficult to choose between them. In this article, we will talk about the ways to make money at home. If you are serious about making money at home, this article can open the door to a new life.
Almost anyone can make money at home, from housewives to students, from employees to retirees. Because in our age, there are good job opportunities that you can earn from working from home.
For those who say how I can make money at home? The best ways to make money are as follows:
1- Making Money by Writing Freelance
Did you ever think you could make money just by writing? If you are good with words, if you can build fluent sentences, you can earn money per word by writing. There are many business opportunities where you can make money by writing.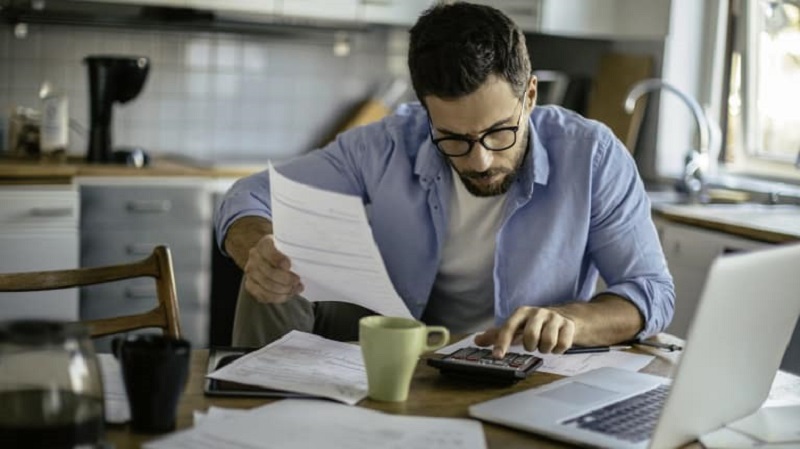 If you have skills in areas such as writing, graphic design, web design, marketing, project management, architectural drawing, video editing, you can earn a freelance income from these skills. Working as a freelancer does not generate passive income like other jobs. So you only earn money while you work, but remember that there are many people who earn ten thousands of dollars a month by working freelance.
Nowadays, millions of people put aside classical career and work freelance. There is also a strong trend in the world for freelance work. To get a freelance job, you can look at websites such as Fiver, Upwork and Freelancer, which have jobs for freelancers.
There are some things to consider when you decide to work freelance.
What is your purpose? Do you want to earn additional income by working freelance? Or do you want to do it full time? You earn money by studying freelance, but the initial period may be a bit changeable. Therefore, it is important to set out your main objective.
What kind of services can you provide? What are your interests and areas of expertise? Can you write advertisement text? Or are you professional in graphic design? It is important to look for work accordingly, taking into account the skills that you have here.
2- Make Money with YouTube
There are many people who make money through YouTube. You can post videos of popular titles and promote them. After a while, your videos become popular and you can apply to the YouTube affiliate program. With this program, you can receive pop-ups from your videos and make money. In addition, some people make money by offering their views on products in YouTube video format rather than writing their views

Recently, YouTube changed its monetization program. To earn money from YouTube, you must have at least 1000 followers and have watched 4000 hours in the last 12 months. Even if this limit made things a little difficult, it is still possible to make money through YouTube. YouTube, which can be called the world's second largest search engine after Google, is also the 3rd most visited website in the world. In 2017, an average of 5 billion videos are watched every day.
Nonetheless, making money on YouTube is based on the classic advertising system. The more people who watch your videos and view ads, the more money you make. Once your YouTuber Partner Program membership is approved, you can get ads on your videos. You can earn 2-3 pounds per 1000 views with a rough expression. Of course, the language of your videos is also important here. Foreign companies will advertise English videos, so your earnings will be higher.
Creating a YouTube channel is like opening a blog. However, you will upload videos instead of text. The first step here is to decide what kind of videos to upload. The most successful YouTube channels are basically divided into two categories:
Training channels
People watch videos to learn how to do something. Moreover, you can shoot and upload educational videos on many topics from recipe to carpentry, from HTML to mobile phone promotion.
Entertainment channels
Entertainment channels including vlogs, travel videos, games, sketches, web series are also watched extensively.
Once you have decided on the style of your channel, you can open a YouTube channel through your Google account. Your channel is the main hub where all your content will be stored. After giving your channel a catchy name that is relevant to your content, you can enter various keywords into your channel and target viewers in a particular country.
After all this, it is time to upload content, i.e. video. Be sure to shoot your videos in FULL HD resolution. Pay as much attention to the sound quality as the picture. (Even audio quality is often more important than image quality.) Initially, you can try different styles and find the most useful video style over time.
The fact that your videos have remarkable titles and thumbnails also directly affects the number of views. Therefore, pay attention to these issues before publishing videos.
In addition, YouTube has an algorithm to highlight channels that load content on a regular basis. Therefore, be sure to upload at least 1 video per week. As you upload content, your channels' own audience begins to form. You can increase your number of followers and views by advertising your channel in environments such as Facebook, Instagram and Twitter. Interacting with people who comment on your videos is also an important criterion for your video to gain popularity.
You can start making money by connecting your channel to Google AdSense after 1000 followers and 4000 hours of viewing.
3- Web Site – Blog Design
If you are familiar with HTML and design or can learn quickly, you can design blog templates, backgrounds, headers, web buttons, and so on. It's easy to develop and install such things if you know how. Nonetheless, there are a lot of educational videos that you can learn on your own. Give your customers cheap prices when preparing your portfolio. Since blogs have become popular, there has been a growing demand for such jobs.
4- Drop Shipping and Sales Partnership
Drop shipping is done by many people, especially through eBay. Drop shipping is the business model that the seller offers from stock to sale. In this system, the seller finds the buyers, receives the address and the price of the product from the customer, and sends the price and the address of the product directly to the supplier. For instance, the seller's unit gain is the difference between the price he buys and the price he sells. You can request sample products from suppliers as well as catalogues and brochures.
In addition, there are completely free ready-made blogs where you can promote yourself, your products, and your affiliate marketing products. You can create a beautiful and legible web page without any design knowledge and share your ideas and opinions or anything you like with the world for free. For example, it's like writing an article about a topic you like. You can make money by sharing affiliate links.
5- Babysitting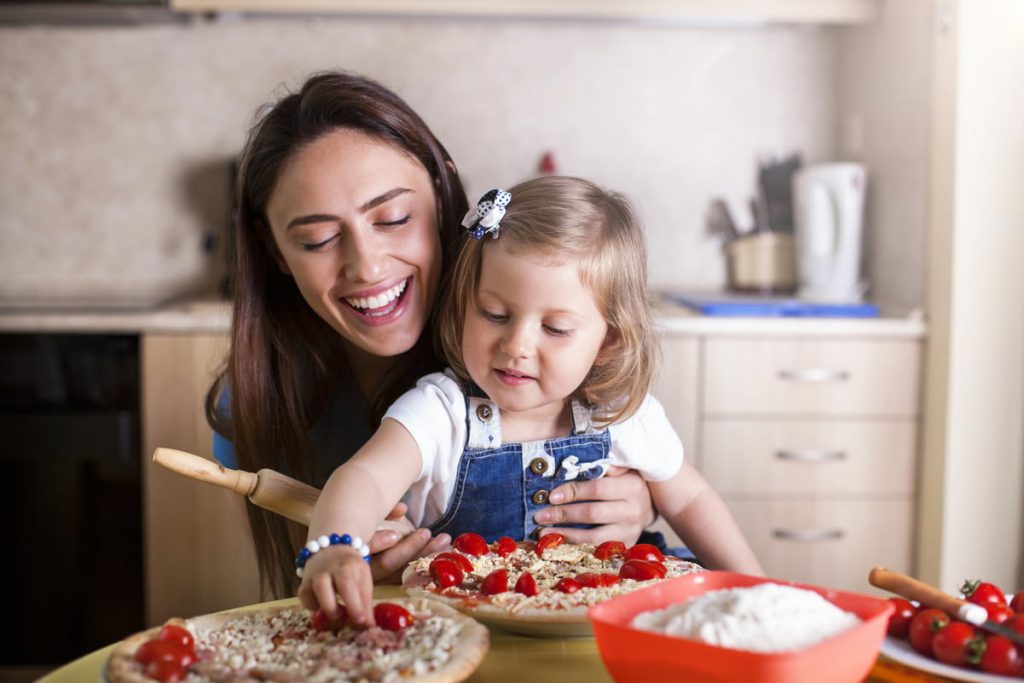 It takes time to set up this business. There are legal restrictions on the number of children to be cared for and the arrangement of the house for the safety of children. Ask the relevant governmental authorities for information on legal regulations. Meanwhile, access the application form by accessing the website of your municipality. After receiving the necessary documents from the relevant institutions, apply to the municipality with your application form. If you want to manage your business successfully, you will need the necessary licenses and permits.
6- Making Money by Ironing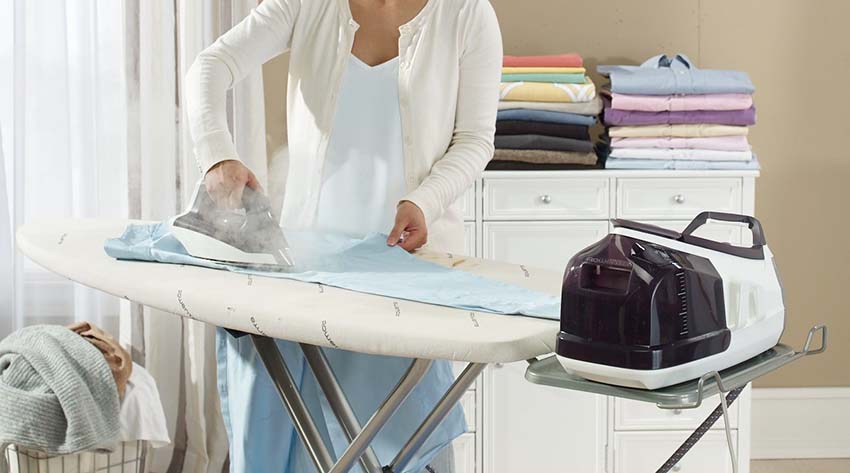 At night you can iron in front of the TV or while the kids are taking a nap. You will need a good iron, ironing board, hangers and an iron cola. Take the clothes to be ironed from the customers and deliver them at the specified time. Nonetheless, advertise on Facebook, email friends and family, or post ads to shops.
7- Making Money by Tailoring
If you know how to sew, you can tailor your home. Customers bring you the clothes that need to be fixed, and they will pick you up after you're done. In the end, if you have a sewing machine, you will not need any other equipment.
 8- Make Money with Boarding-house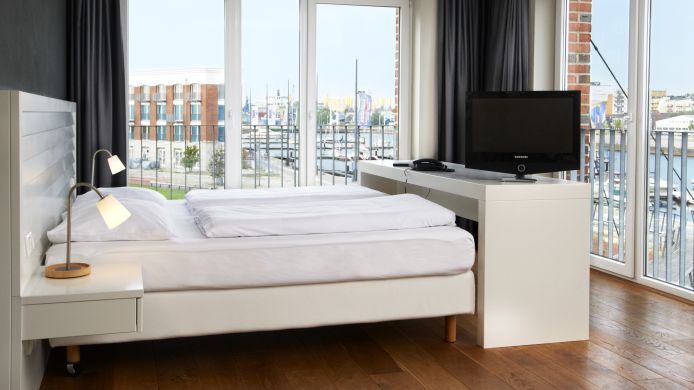 You can earn money by inviting the guest to your house or by hosting student exchange programs at your home. These days, it is getting very popular all around the World. Both sides can get benefits like you can share your house and make Money and also your guest accommodate easily, safe and cheap.
9- Make And Buy… Soaps, Candles, Lotions, Cards, Etc.
If you are a resourceful person, you can order materials online and make the products you want, and then you can sell the finished products online on eBay, Etsy etc. It is one of the very popular ways make Money at home.
10- Make Money with Online Surveys
Online surveys may not make you rich, but you can earn a small amount of money and gift coupons. Search for sites that conduct online surveys over the Internet. Subscribe to these sites by filling in your profile information. Moreover, these sites will only send e-mails when they have the appropriate surveys for you and they will pay you quickly after you do the surveys.
11- Make Money by Writing Blog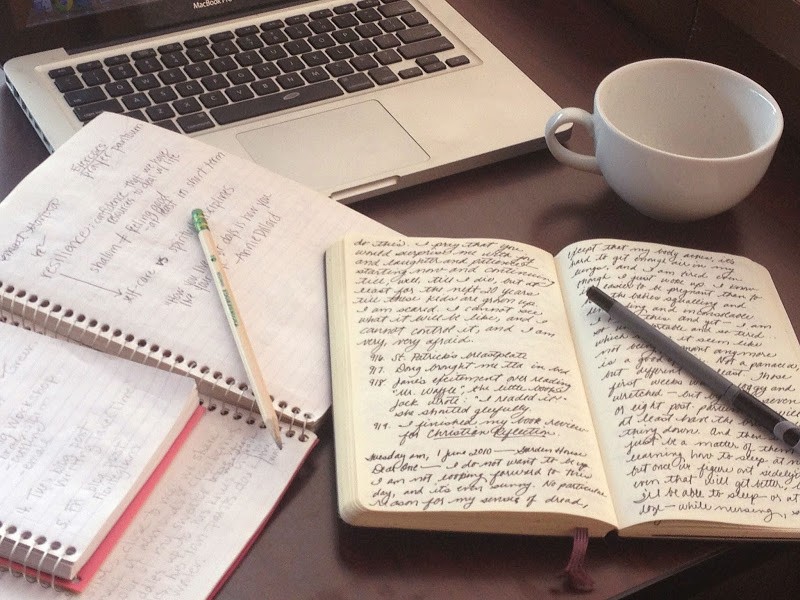 Blogging is not easy, but it makes money easy. You should open a good blog, write articles regularly and promote your blog. The more people visit your blog, the more you earn from advertising and sponsorship. You can try the products that interest you and then write your opinions about the products. In addition, blogging is not an easy task, especially at the beginning. However, the number of followers increases and requires less effort after maintaining order.
12- Make Money by Writing E-Books
E-books are becoming more popular than real books. There are a lot of people who sell e-books through personal publishing through Amazon. However, others promote through their blogs. Find a topic that interests you and write about it. E-books do not have to be informative. You can write fantasy, science fiction or drama.
A few tips on things to do from home;
Social networks are one of the best ways to show off your products or services.
If you want to sell something but can't mail it, search for shipping companies. Contact shipping companies and try to negotiate prices.
Think about what you like and do. Be sure to check the legal restrictions before starting any work.