We don't know where to begin to describe New York. At least, you we have tried to present the best 10 things to do in New York. But there is one thing we know, like many people on earth, that it is one of our favourite cities. New York, which leaves the effect of m creating addictions when you make a tattoo in human beings, creates a feeling of insatiability as if you stay 1 month.
It's not a surprise that New York is called the "city that never sleeps". Therefore, there are countless shops, restaurants, museums, galleries and more in New York. Whether you're visiting this city with your friends, loved ones, or family members, or if you're in a head. It is totally doesn't matter.
Here are the 10 most fun things you can do in New York!
10. New York Bus Tours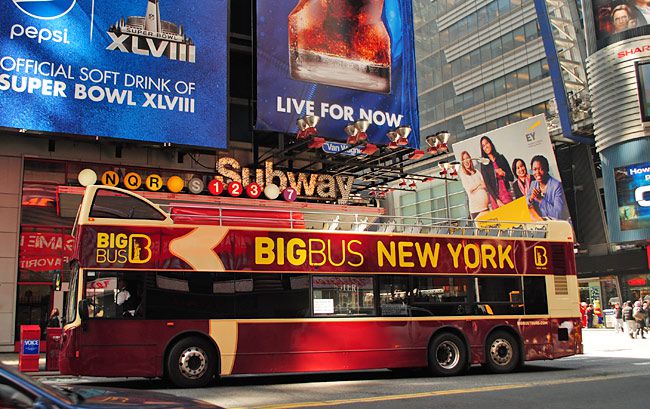 For Newcomers to New York, there is nothing more fun than walking the streets of the city. You can observe many interesting places in a short time by taking a bus tour. You can take notes during this tour and then explore these places more closely. In addition, you'll find the best buildings, tourist attractions and locations in New York City's popular Hop on Hop off Big Bus tours. Most importantly, to visit certain areas, you can get off the bus for the duration of your ticket and continue exploring with the same ticket.
9. Enjoy Landscape
Most of the most popular attractions in New York City are places where you can enjoy the wonderful view. This city will impress you with impressive views to get a good perspective. Even if New York is a very big and high population city but at the same time the city has a very natural view and very nice texture of the city.
8. Statue of Liberty and Ellis Island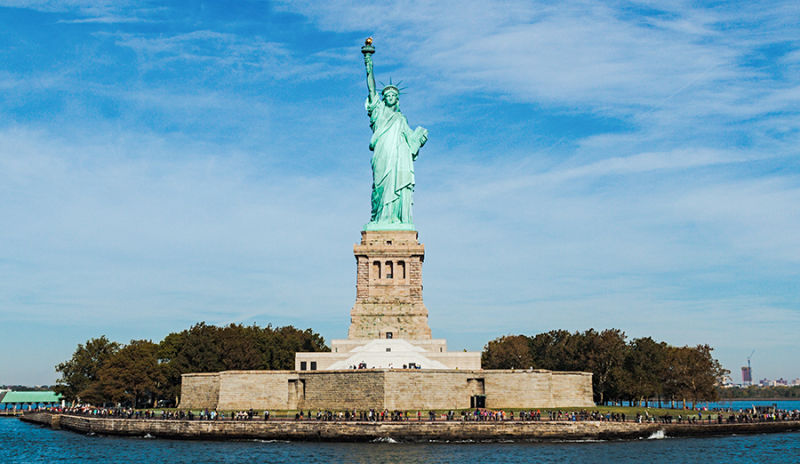 New York City was an important welcome port for those who migrated to the United States. Moreover, today the Statue of Liberty is not only a symbol of American history, but also the most extensive view of this metropolis. Moreover, there are numerous boat trips and ferries to the Statue of Liberty. These are the very popular destinations an attractions in New York you can easily get there and enjoy the city atmosphere.
7. 9/11 September Memorial and Museum
One of the most important places in New York City is the 9/11 Memorial and Museum, where the former World Trade Centre is located. The September 11 Monument was built on approximately 30 acres of land at the World Trade Centre Twin Towers. In additon, you will have the opportunity to see it live. Nonetheless, it is one of the historical place you can enjoy and easily have most of new information that you are interested in.
6. Browse the New York Museums
Museums in New York are probably the city's best attraction for young and old people. Regardless of your interests in New York, you will surely find a museum according to your taste. For instance, you can explore a wide range of exhibits, special events, and unique programs. Therefore, these kind of very different attractions are very popular in this city. Also you can find lots of different culture attraction at the same time in New York.
5. Sail and Enjoy the Sea
Visitors to New York should not forget that Manhattan is a technically island. This makes it a great place to explore the place with the boat. And don't forget this island has very high demand of real estate. Accommodation opportunities has very wide range of sections.
4. Visit City Icons
Some points in New York have a huge popularity in the world. Take a map and visit one of the places you should definitely see. "I have been here", you will always have the privilege to say. This city is one of the best city ever to visit and explore different kind of feelings.
3. Radio City Stage Tour
Radio City Music Hall is a great place to enjoy Rockettes. Above all, on the Radio City Stage Door Tour, you will have the opportunity to meet world famous people. During the tour, you will be able to discover the secrets and history of the Grand Stage, where you will see the auditorium, the famous guest book, the biggest and best entertainment names.
2. Time in Central Park
Even if you're only staying in a very limited time, spending time in Central Park is something you have to do in New York. This magnificent green area manages to impress visitors from all over the world.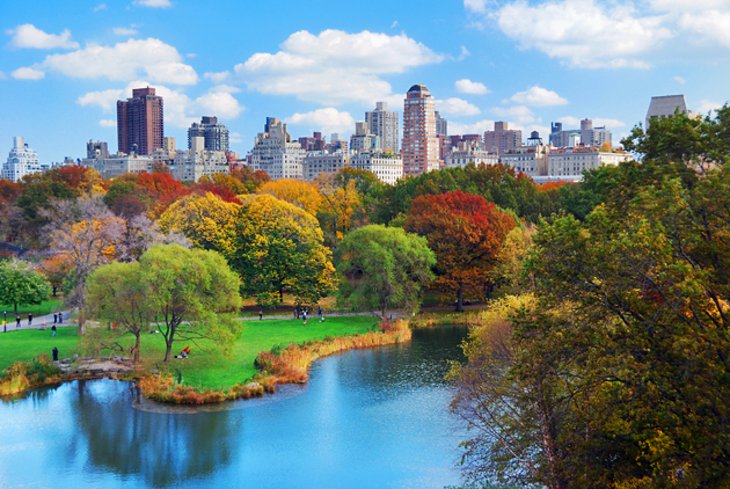 As you can imagine in the spring-autumn months are the most appropriate months to go. Because the weather is neither too cold nor too hot. Moreover, it is less likely that tourists are less likely to get stuck in 300 Japanese photographers who take photos. It is also possible to find more suitable accommodation alternatives.
1. Explore Times Square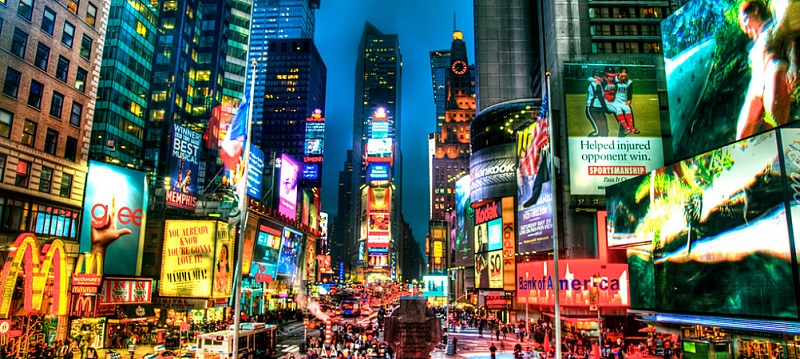 Times Square, one of the world's most iconic locations, is one of the places where excitement never stops. From the best shops to restaurants, you'll love the fact that it looks bright and shiny.
Accommodation in New York
When the transportation is so advanced and easy, it is not difficult to choose the place to stay. Because wherever you stay in New York, you will be close to a subway station and it is easy to reach your destination. Because Times Square is mainly designated by tourists, accommodation in this area can be more expensive than other areas. However, because it is in the middle of the city, it has many advantages such as the ease of walking to many places in the vicinity and being one of the liveliest places of the city. The disadvantages are the touristy, the place is overly crowded, quite noisy and more expensive. However, we do not consider the hotels in this area because we occasionally have promotions of chain hotels such as Hilton, Sheraton, Marriott and Hyatt. Thanks to a Square 3 nights stay, 2 nights pay room type promotion, we had the chance to stay in a room on the 40th floor at Times Square Hilton on our last trip. In addition, we would highly recommend the Hilton if you have a similar promotion or if it fits your budget, we are quite satisfied.
Travelling To New York
Traveling to New York, or even trip to America in general, can be one of the most budgeted trips you'll have to make. Of course, the ticket price and accommodation fees may vary greatly depending on which period you will be traveling. Nonetheless, when you decide to go, we strongly recommend that you book your flight tickets and find suitable accommodation alternatives from the internet.
One of the most important recommendations we can give you about New York is the New York City Pass or the New York Pass. In additon, these passes New York City's most tourist sites both free entrance and skip the other tourists by jumping to give you the opportunity.