Acne is one of the most common skin problems in the world. They usually appear as blackheads and pimples that do not look very pleasant on the face, back or chest. So main Question is How to Get Rid of Acne and Blackheads ? Changes in the sebaceous glands cause blockage and inflammation in the pores of the skin. You can find the best ways for the question of "How to Get Rid of Acne and Blackheads"
Problems with blackheads and pimples usually occur during adolescence and can cause self-esteem problems. These skin problems can occur at any age and affect women and men equally. Today, there are countless products and treatments for blackheads and pimples to make the skin look more beautiful. However, most of these treatment methods burn the pockets at prices.
Fortunately, there are also homemade natural alternatives that can help you fight blackheads and pimples and help make your skin look cleaner and more beautiful without burning your pocket
A Definite Solution to Blackheads!
Blackheads are all our nightmares. Especially if you have oily skin, you know how blackheads cause trouble. Nose, cheek and forehead, especially the blackheads on the surface of the skin, as well as a bad appearance, creates problems in terms of health.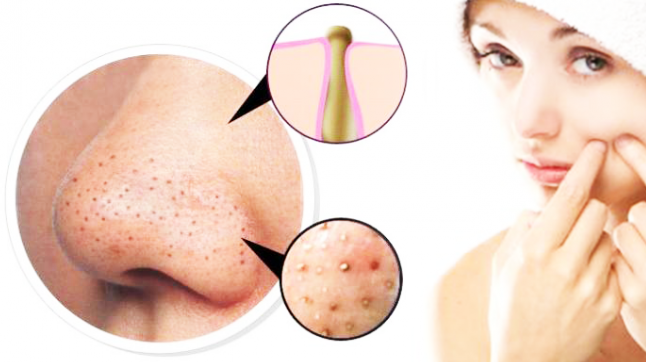 So, isn't there a suggestion that will provide solutions to blackheads? Of course, there is. The reason for the blackheads on the skin that is not cleaned enough and has a more oily structure is that the oil pores are open. In other words, if the oil pore is in contact with air, it reacts with oxygen and a black spot is formed. Closed pores are white since they do not come into contact with oxygen.
What Are The Damages Of Blackheads?
The blackheads first cause a bad appearance but are also said to be a harbinger of unhealthy skin. For example, be careful with your skin. Acne is also high in the region where the blackheads are intense.
Fat pores that cause blackheads to cause bacteria to build up. These accumulated bacteria cause acne over time. Therefore, blackheads are known as the first step of acne and are very harmful to the skin.
What Causes Blackheads?
As we said before, although blackheads can be seen in every skin type, it is usually a problem for people with oily skin type. Existing blackheads due to the accumulation of oil pores can be seen because the skin is not very cleansed. May exist periodically. Periods such as menstrual period, adolescence, stress, and malnutrition prepare an environment suitable for the formation of blackheads.
6 Most Effective Natural Treatment Methods for Blackheads and Acne
1.Carbonate
Carbonate removes dead skin cells and excess oil that clog your pores, creating a soft peeling effect on your skin. It also balances your pH level and acts as a medium antiseptic. Perhaps the biggest advantage is that it is affordable and easily available in all markets.
How Should You Apply to Get Rid of Acne and Blackheads ?
If you want to prepare a carbonated mask for blackheads and pimples;
In a small bowl, mix two tablespoons of carbonate, one teaspoon of cinnamon powder, half a lemon juice and five tablespoons of honey.
Another option is to simply moisten the carbonate and apply it to your skin with slight circular movements.
2.Papaya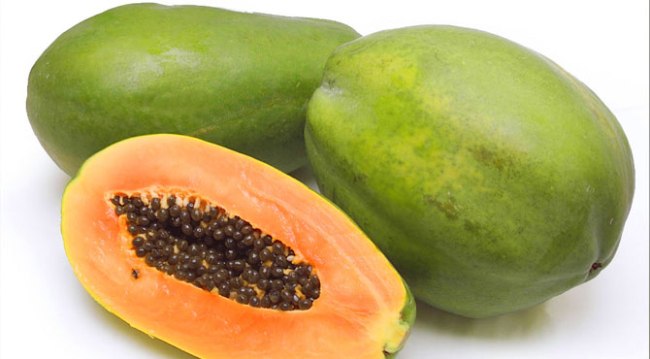 In addition to being a very delicious and healthy fruit, Papaya is also great for your skin health and is used as an active ingredient in most beauty products.
Papaya removes excess oil from the skin's surface, removes dead skin cells and fights against blackheads and pimples.

How Should You Apply to Get Rid of Acne and Blackheads ?
Crush a piece of papayas to a paste and apply to dry, clean skin.
Keep this mask on your face for 20 minutes.
Remember to apply your humidifier after rinsing.
3.Green Tea
Green tea contains an antioxidant known as epigallocatechin-3-gallate or EGCG. This antioxidant is extremely effective in reducing the sebum production of the skin. It also fights against bacteria and related inflammations.

How Should You Apply to Get Rid of Acne and Blackheads ?
Mash two tablespoons green tea leaf with a little water. Apply to your face and leave on your face for three to five minutes.
4.Oat
In addition to being a healthy food, oats are a natural solution for healthy skin, Oat helps get rid of dead skin cells and excess fat on skin
How should you apply to Get Rid of Acne and Blackheads ?
A few tablespoons of oats, tomato pulp and a tablespoon of honey, mix in a bowl.
When the dough is thick, apply it to your face and leave for 10 minutes.
5.Cinnamon And Honey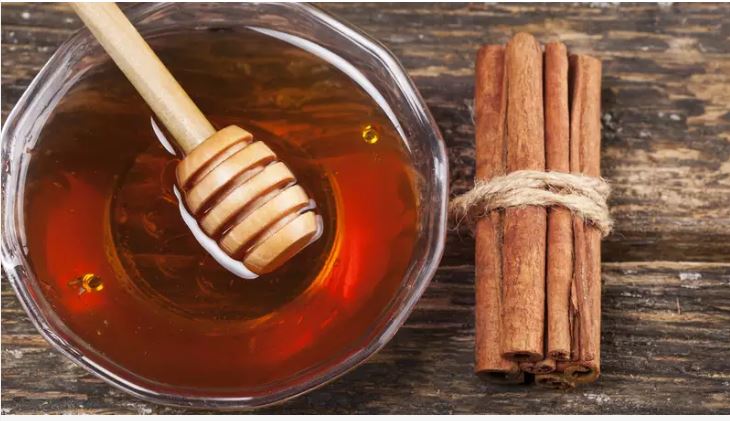 The combination of cinnamon and honey is a great way to get rid of acne and your skin health. Cinnamon helps to prevent the spread of bacteria; honey acts as a natural antibiotic that reduces inflammation.
Cinnamon fights bacteria, while honey acts as a natural antibiotic that disinfects the skin and reduces inflammation caused by acne and blackheads.
How should you apply?
Mix two tablespoons of honey and one tablespoon of cinnamon powder until it reaches a paste consistency.
Apply to problem areas of skin and leave on skin for 15 minutes.
6.Banana Peel
Banana is a delicious fruit-filled with the essential nutrients your body needs. However, most people don't know that banana peel has important benefits in helping our skin regenerate and reducing acne and blackheads.
How should you apply?
Take the peel of the banana and rub the inside of the peel over the pimples or blackheads.
Leave to stand for at least 30 minutes.
Then rinse thoroughly with warm water.